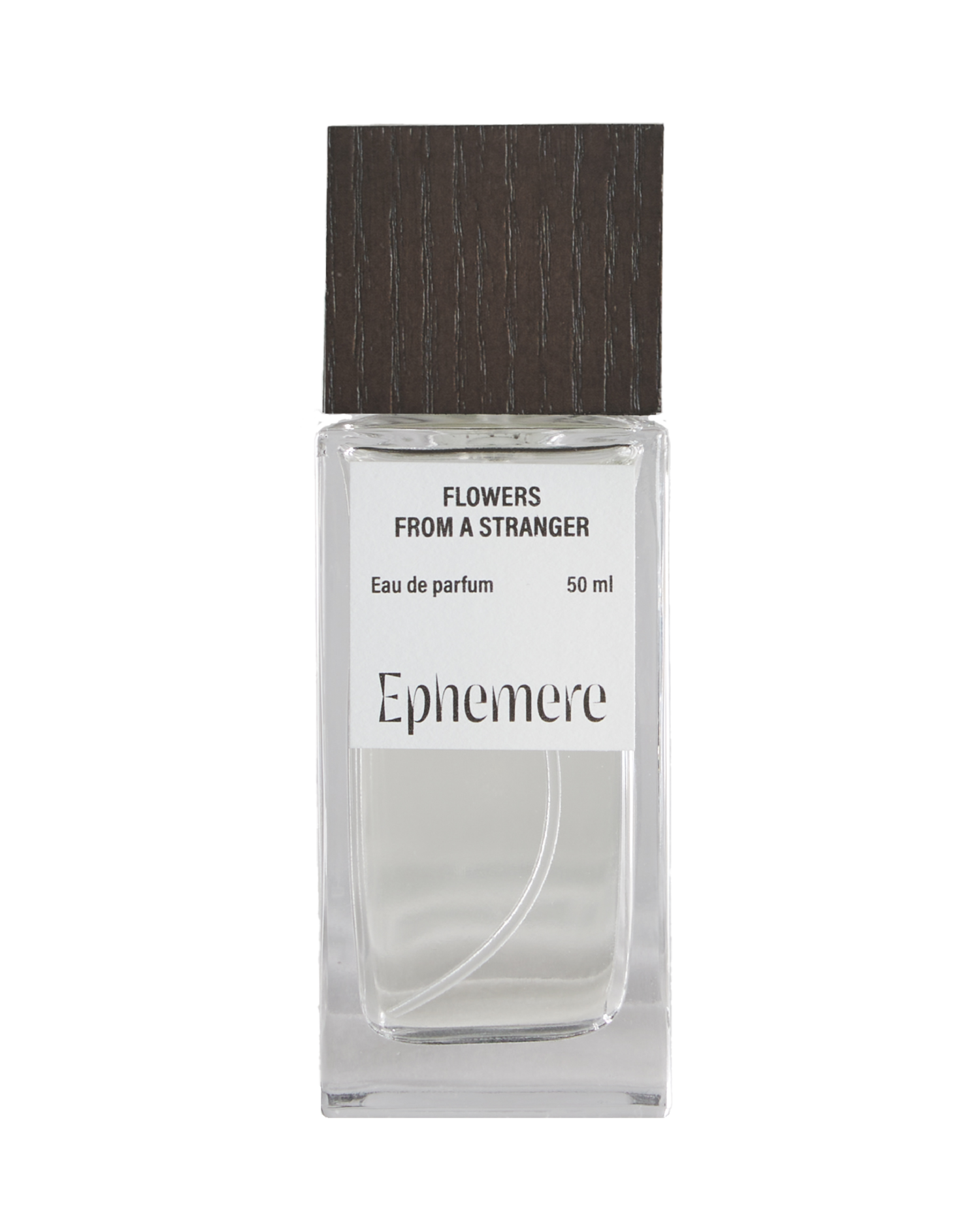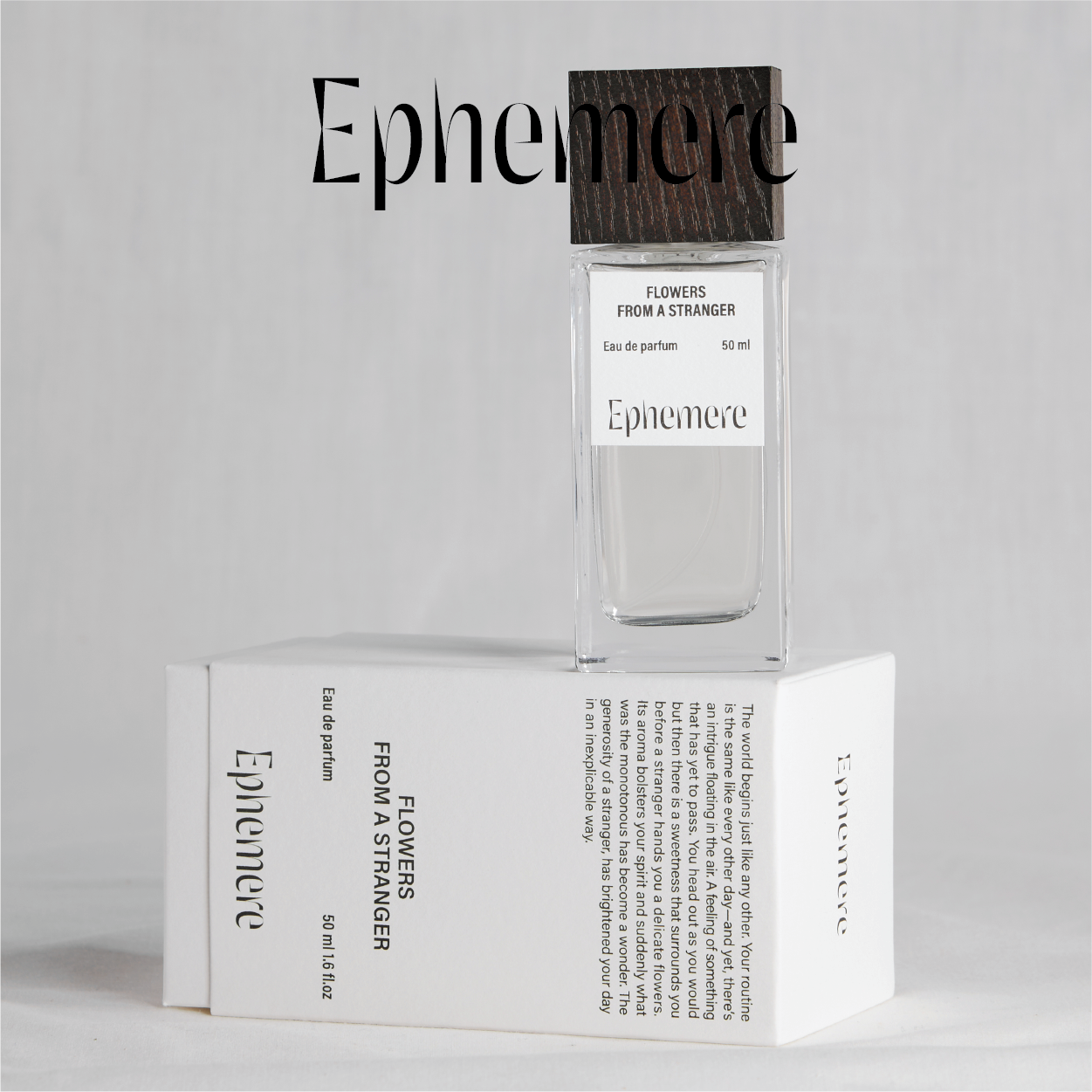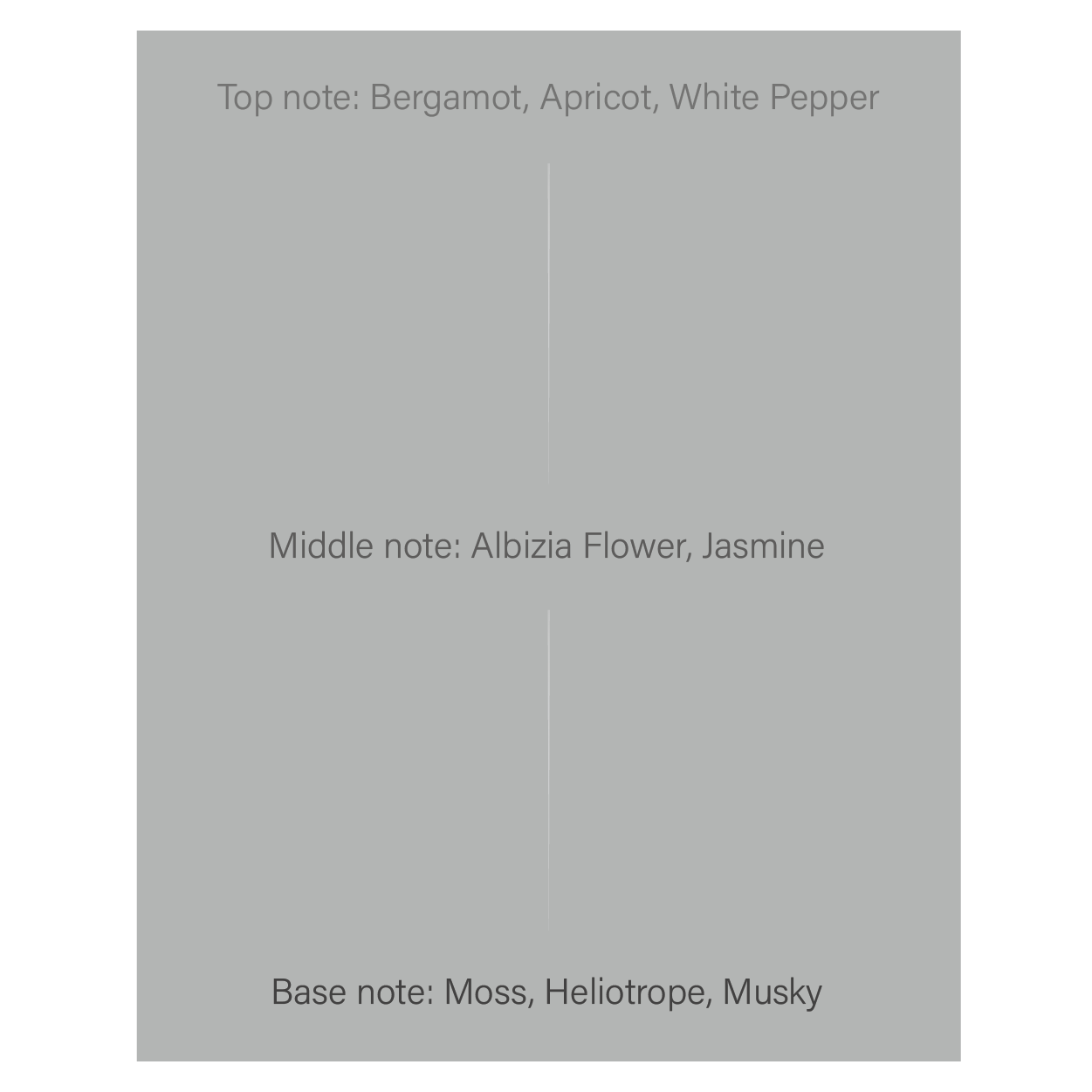 USD 95
50ml
Notes:
Bergamot, Apricot, White Pepper
Jasmine
Moss, Heliotrope, Musky
INSPIRATION:
The world begins just like any other. Your routine is the same as every other day – and yet, there's an air of intrigue in the air. A feeling of something that has yet to pass. You head out as you would but then there is a sweetness that surrounds you before a stranger hand you a delicate pink Albizia. Its aroma bolsters your spirit and suddenly what was the monotonous has become a wonder to you. Fruits taste sweeter, the air feels crisper – the generosity of a stranger, a kindness often forgotten about, has brightened your day in an inexplicable way.
'Flowers from a stranger' is a reminder of such random acts of kindness, easing away any stress and negativity from your day. Flowers from our specially selected blend give clarity and peace with the fruity and powdery notes of bergamot, apricot and white pepper offering a crisp freshness. Gentle floral scents from Albizia and jasmine then envelope your senses with sweet irresistible charm. Base notes like moss, heliotrope and musk round out the experience for a perfectly balance melange between floral and spices.
Top Note: Bergamot, Apricot, White Pepper
Middle Note: Albizia Flower, Jasmine
Base Note: Moss, Heliotrope, Musky